Hands-On Cadaver Workshop
of Minimally Invasive Pain Management Procedures
Space is Limited, Physicians Only
Topics
Epidural Lysis of adhesions "Racz Procedure"
Caudal
Transforaminal
Cervical
S1
Instructors
Arun Bhaskar

MBBS, MSc, FRCA, FFPMRCA, FIPP, FFICM, EDPM

Dr Bhaskar is a leading international specialist in pain management with over 15 years of experience.

He has developed pioneering interventional techniques to manage pain including intractable cancer pain, as well as being involved in several clinical trials in cancer and neuropathic pain. Dr Bhaskar sits on many national and international advisory committees including serving as an advisor to NICE (National Institute for Health and Care Excellence).

Dominic Hegarty

BSc, BMedSc, MB, MSc, PhD, FCARSCI, FFPMCAI, FIPP

Dr. Hegarty is recognized as one of the country's foremost Interventional Pain Physicians. He is the holder (Ph.D., UCC), Master of Science (MSc., Edinburgh) a Fellowships in Ireland, USA (FIPP) and London (Royal College of Medicine) in the area of Pain Management. In addition to his teaching posts, Dr. Hegarty was awarded the unique position of Horary Consultant in Guy's and St. Thomas' Hospital, London. He co-founded the Division of Pain Medicine in the Department of Anesthesia & Pain Medicine at Cork University Hospital and South Infirmary and Victoria Hospital, Cork. He served as a consultant for 8 years in the Health Service Executive (HSE) before joining the Mater Private Hospital, Cork. More recently he was the winner of the 2017 Conference Ambassador Award for "Best International Medical Conference" by Failte Ireland.

Mert Akbaş

M.D., FIPP

Dr. Mert Akbas is an Associate Professor of Anesthesiology and Pain Management Physician at Akdeniz University School of Medicine in Turkey. He joined the Akdeniz University faculty in 1993, and is the Associate Professor and Clinical Instructor at Division of Algology.

He earned his medical degree at Akdeniz University School of Medicine in 1999 and started his pain management fellowship program first as an observer doctor at Texas Tech University Health Science Center in Pain Management Clinic, Lubbock, TX. Later on he served as a clinical Doctor at Istanbul University Faculty of Medicine, Division of Algology, Istanbul, Turkey.
Dr. Akbas is a Pain Management Board Certified Pain Specialist and is the current Secretary of the World Institute of Pain in Turkey.

Robert Rapcan

M.D., FIPP, MBA, PhD

Dr Rapcan currently works at EuroPainClinics / Norrlands University Hospital, Sweden EuroPainClinics (EPC). It is an independent healthcare network clinic with a first-class record of achieving quality, innovation and efficiency in providing interventional pain healthcare to patients. Our Clinical Advisory Board consists of five members – Theodor Gorozseniuk, Andrzej Kroll, Ash Shetty, Arun Bhaskar and Sherdil Nath. Clinics are located in Slovakia (Bardejov, Kosice, Bratislava) and Czech Republic (Prague, Hradec Kralove, Ostrava and Brno). EPC provides specialised interventional pain diagnostic/ treatment services and movement impairment diagnostics and treatments. At EuroPainClinics he performs all mini – invasive spine procedures including epiduroscopies and advanced endoscopic procedures (discectomy, facet and SI joint denervation). In collaboration with University Hospital Bratislava, Neurosurgical Clinic, he also provides complex neuromodulation care, including implantations of spinal cord stimulators for not only FBSS but also for pelvic, abdominal pain and headaches.

Dr Rapcan is also teaches endoscopic procedures for MaxMore company (Germany) and neuromodulation for Medtronic (USA). Eight weeks a year he works at the Norland University Hospital in Umeå, Sweden in a position of Consultant Anaesthesiologist and Pain Medicine.
Sunday, November 26, 2023 | 19:00 - 22:00
Fletcher Wellness Hotel Leiden
Monday, November 27, 2023 | 8:00 - 17:00
Leiden University Medical Center
Hands-On Cadaver Workshop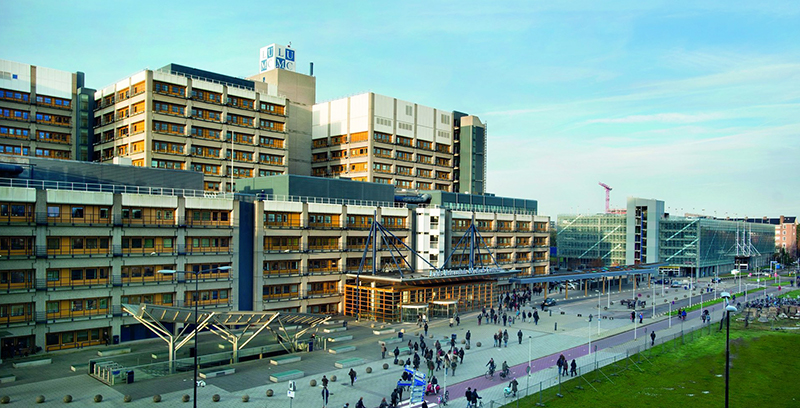 Workshop Location
Leiden University Medical Center
Department of Anatomy and Embryology
Einthovenweg20, 2333 ZC
Leiden, Netherlands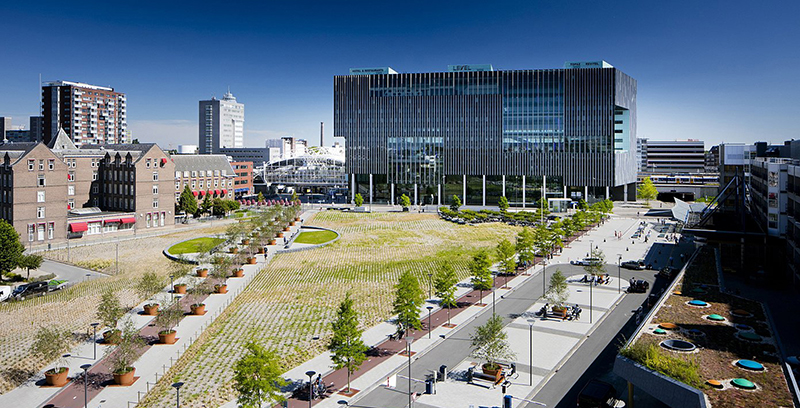 Hotel
Fletcher Wellness Hotel Leiden
Bargelaan 180, 2333 CW
Leiden, Netherlands
Attendee is responsible for arranging flight and hotel
Cancelation Policy:
The workshop fee is non-refundable. However, for applicants who cannot attend, Racz Lab will first offer a replacement seat at another Racz Lab event. Otherwise, a refund of the workshop fee will not be refunded.
PLEASE NOTE: Attendees who fall ill before or during the event, will be asked to leave for the safety and well-being of others in attendance.
In rare cases in which an applicant is not approved to attend the workshop, a 100% refund will be issued. Refunds can take up to 30 days to process.
If you have any questions about our refund or cancellation policy, please contact us.